Air and sea transport services
ESA logistika offers a comprehensive service in the field of air and sea transport as a part of global freight forwarding. Our services include major trade routes as well as less popular destinations. We cooperate with major airlines, shipping companies, cargo agents and use global transport networks as well as independent agent networks.
ESA logistika is a specialist in air and sea transport services and  is a registered IATA member with CASS access as well as a registered port forwarder.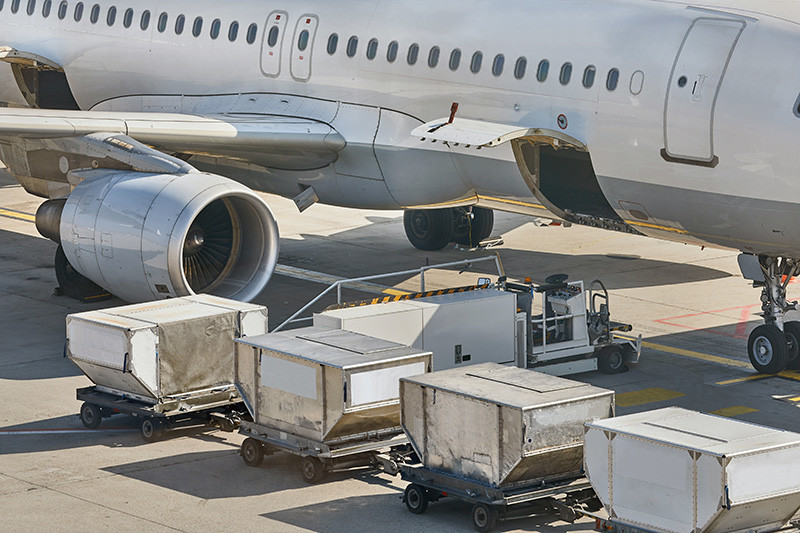 ESA logistika subcontractors are selected according to the principle of "the highest quality service for our customers". A full range of customs  at airports and sea terminals are carried out, including a simplified procedure at selected locations through certified customs agents so our customers receive their cargo in the shortest time possible.
Thanks to the transport accessibility of German seaports and airports, ESA logistics has a full operational and customs service at these destinations, as well as at the airports in Prague, Warsaw and Bratislava.
As part of our air and sea transport services, we offer door / port to port / services as requested by our clients.
Our customers can rely on our support to insure their cargo at very favourable rates and in addition to the full assistance and support of an experienced operational and commercial team. It's the rule for us that we choose such transport connections, which most effectively take into account the demands on the price of transport and the speed of delivery.
Many of ESA logistika customers use air and sea transport services together with VAS.
ESA logistika is a member of the global logistic company LOGISTEED, Ltd. and is thus able to effectively carry out air and sea transport within the whole world.
Looking for more information?
Contact us!
Address: ESA s.r.o., Oldřichova 158, 272 03  Kladno
More contacts of ESA logistika 

©2019 ESA logistika
ESA s.r.o.
Oldřichova 158, 
272 03  Kladno