Today, as part of our employee meeting ESA Info, we donated a cheque in the amount of 70 000 CZK to the Truck HELP Foundation. The Director of the Foundation, Tereza Vítová, received it from the hands of the General Director Marek Cvačka on behalf of ESA logistika and the Charity Fund of ESA employees.
We have been cooperating with the Truck HELP Foundation for more than 10 years.
The regular ESA Info meeting during which the donation to Truck HELP was donated takes place in an improvised TV studio in Kladno and is broadcast live to our colleagues across the Czech Republic. We are also adding photos from our truck repair shop, which we have converted into a conference room and TV editing room for the live broadcast.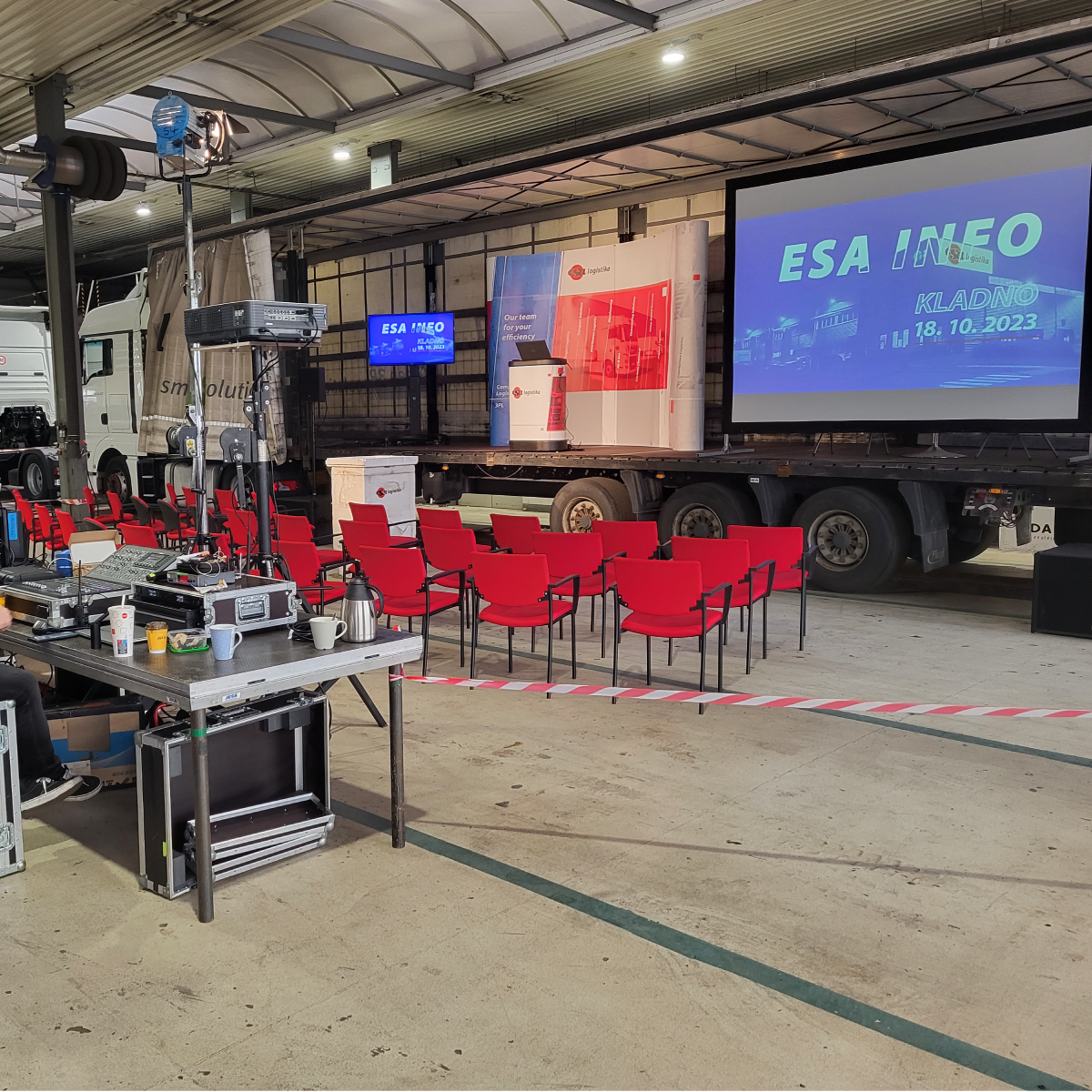 View of the conference room in our truck service centre.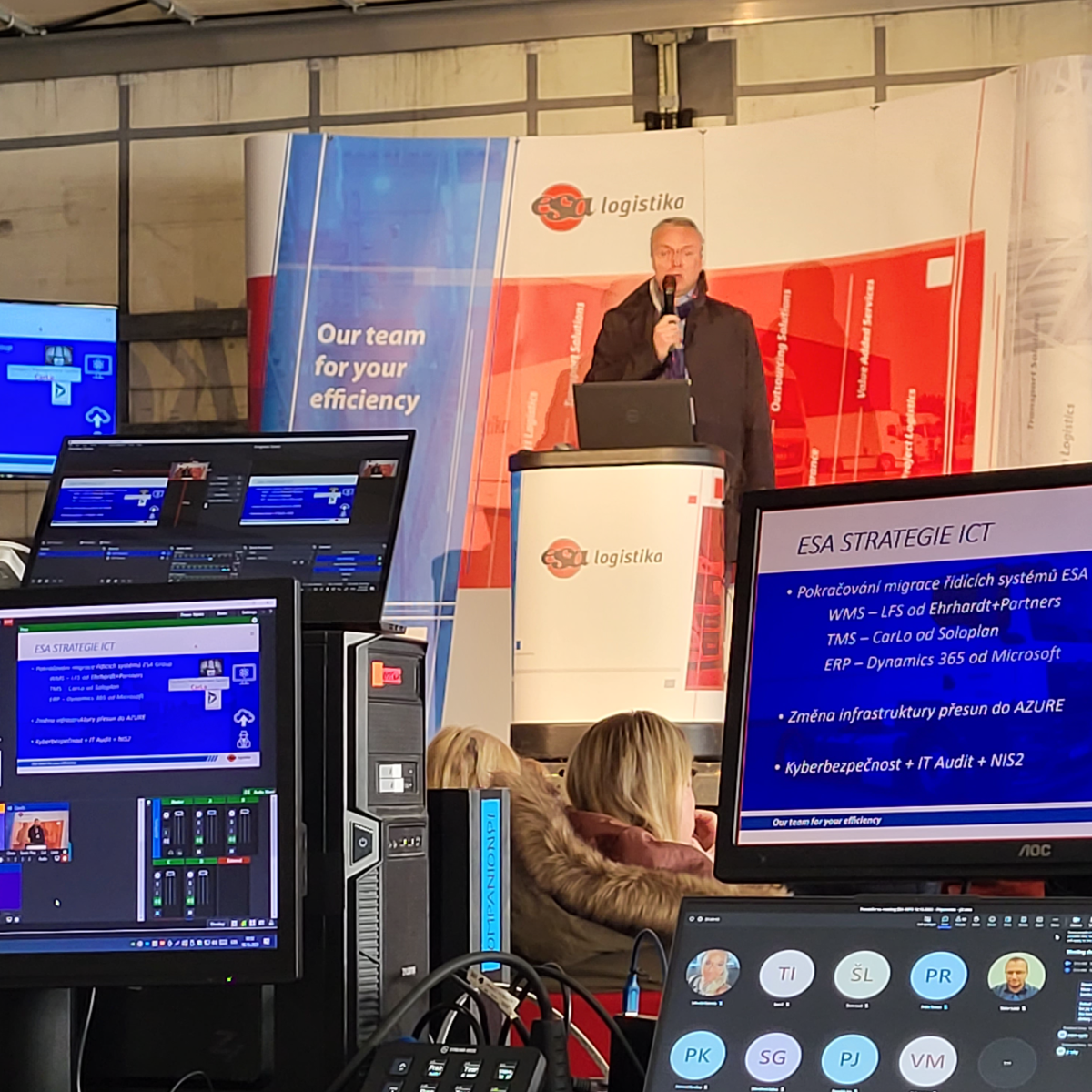 View of the presenter from the TV editing room, where the entire meeting is being edited and broadcast.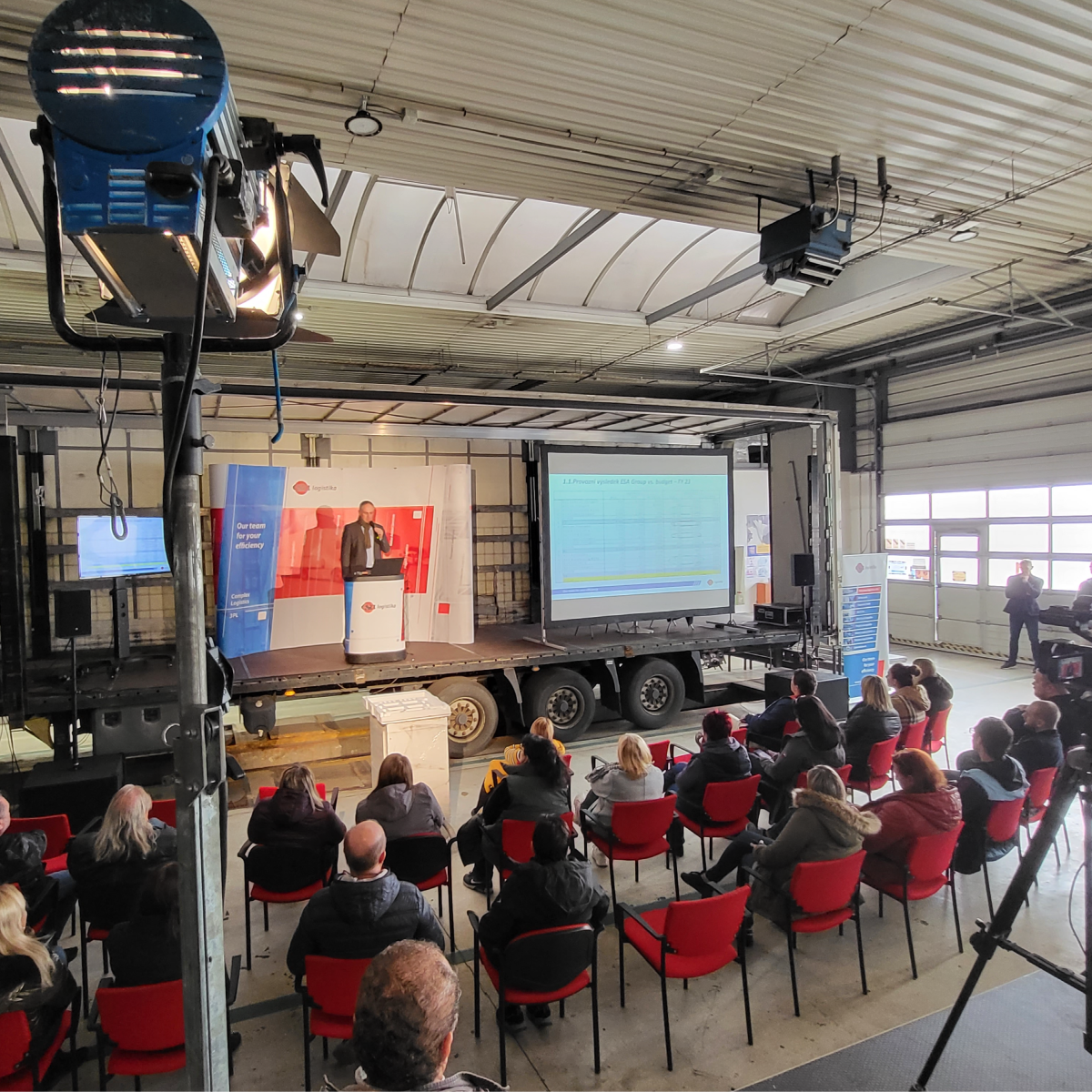 View from one of the cameras.